Speakers' Bios - 2nd Global Dialogue on Ocean Accounting
---
We are excited to introduce the speakers and moderators in Session 7: Next Steps of the upcoming 2nd Global Dialogue on Ocean Accounting on Apr 20th 2021.
---
Gemma Van Halderen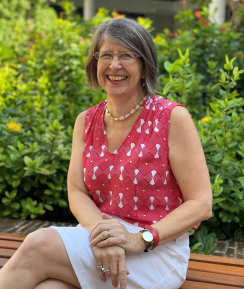 Role: Moderator
Title: Director of the Statistics Division
Organisation: United Nations Economic and Social Commission for Asia and the Pacific (UNESCAP)
Bio: Gemma Van Halderen is Director of the Statistics Division in the United Nations Economic and Social Commission for Asia and the Pacific (ESCAP).  Prior to joining ESCAP, Gemma was a member of the Australian Bureau of Statistics (ABS) Executive Team leading the transformation of ABS' statistical programs and implementation of modernised statistical capabilities.  In 2017, Gemma was seconded to the Australian Prime Minister and Cabinet Department to prepare the Government's response to a Productivity Commission Inquiry into Data Availability and Use.  She is focused on statistical capacity building and bringing visibility to, and using non-traditional data sources and methods, for official statistics
Gemma has over 15 years experience with the global statistical system through the UN Statistical Commission and UN Committee of Experts on Global Geospatial Information Management.  She was the inaugural co-chair of a UN Expert Group on Integration of Statistical and Geospatial Information.  She holds a Bachelor of Science with Honours from the Australian National University, is an elected member of the International Statistics Institute, a member of the International Association of Official Statistics (IAOS) Executive Committee, the regional editor of the Statistical Journal of the IAOS and an advocate for Young Statisticians
---
Alessandra Alfieri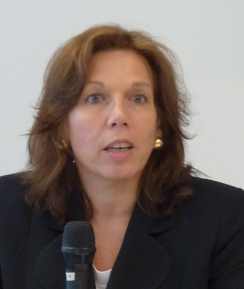 Role: Speaker 1
Title: Chief of Environmental Economic Accounts Section, Economic Statistics Branch, UN Statistics Division
Organisation: Department of Economic and Social Affairs United Nations (UNDESA)
Bio: Alessandra Alfieri is the Chief of Environmental Economic Accounting Section at the United Nations Statistics Division (UNSD).  She has been leading the work on the development and implementation of the System of Environmental Economic Accounting (SEEA) at the global level which resulted in the adoption of the SEEA Central Framework as an international statistical standard by the UN Statistical Commission in 2012.  More recently, she led the revision process of the SEEA Ecosystem Accounting which involved the contribution and participation of over 600 experts from different disciplines and culminated with its adoption last March.
Dr. Alfieri has been working at UNSD since 1993.  Before joining UNSD she worked at Eurostat and World Bank.  She has worked in various areas of statistics in addition to environmental economic accounting including trade in services, balance of payments, national accounts and industrial statistics.
Dr. Alfieri received her Laurea in Statistics from the University of Rome, Italy and her Ms. and Ph.D. in Statistics from the University of Iowa.
---
Dr. Jake Rice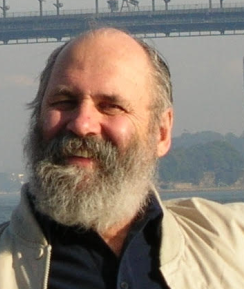 Role: Speaker 2
Title: Chief Scientist – Emeritus
Organisation: Department of Fisheries and Oceans Canada (DFO)
Bio: Dr. Jake Rice is Chief Scientist – Emeritus with Fisheries and Oceans Canada.   As Chief Scientist (2006-2016) he represented Canada at many international policy meetings (United Nations. Convention on Biological Diversity, FAO etc) as an expert advisor, and participated in Intergovernmental science initiatives including the First World Ocean Assessment, the IPCC 5th Assessment Report, the IPCC Special Report on the Ocean and Cryosphere, co-chaired the Intergovernmental Platform for Biodiversity and Ecosystem Services Regional Assessment for the Americas; and has continued such roles in his emeritus status, co-leading the Chapter on Conceptualization of Sustainable Use for the IPBES Assessment of Sustainable Use of Wild Species, the 2nd World Ocean Assessment, etc.
From 1997-2006 he served as Director of Peer Review and Science Advice, leading the single window for scientific advice on all aspect of the mandate of DFO (the Canadian Science Advisory Secretariat..  Previously Dr. Rice held various positions in DFO regional laboratories and academic posts at universities in Canada, the US, and Europe.
Dr. Rice received his B. Sc. in Conservation  from Cornell University in 1970, and his doctorate in Ornithology from the University of Toronto in 1974. His research has centered on theoretical, bio-statistical, and modelling approaches to evaluating ecosystem effects of human activities in the sea, making an ecosystem approach to integrated management operational, and on making the science-policy interface  inclusive of multiple knowledge systems. Dr. Rice has chaired a number of international science workings, including serving as Chair of the Consultative Committee and Chief Scientist of ICES, as a member of the NOAA Science Advisory Board and as vice-Chair of the IUCN Fisheries Expert Group. He has over 160 publications in the scientific literature, as well as authoring a large number of working group reports and chapters on guidelines and practices for publications of DFO and international agencies.
---
Claire Jolley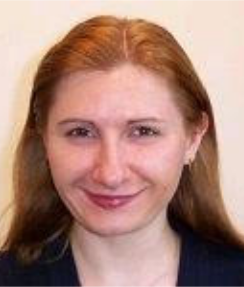 Role: Speaker 3
Title: Head of OECD Ocean Economy Group, Directorate for Science, Technology and Innovation
Organisation: Organisation for Economic Co-operation and Development (OECD)
Bio:
---