Session 4: Sharing of Pilot Experiences
Speakers' Bios - 2nd Global Dialogue on Ocean Accounting
---
Teerapong Praphotjanaporn
Role: Moderator
Title: GOAP Coordinator
Organisation: UN ESCAP
---
Crystal Bradley
Role: Speaker 1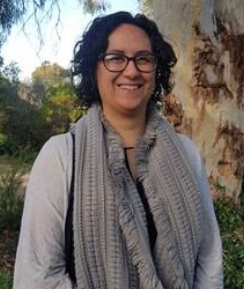 Title: Assistant Director, International Partnerships for Nature and Ocean Accounts Section, Climate Adaptation and Resilience Division
Organisation: Australian Government Department of Agriculture, Water and the Environment (DAWE)
Bio: Crystal is a policy advisor with over 20 years of experience in Australian government social services and environment portfolios. She has a background in environmental science and law, with recent experience in environmental-economic accounting and biodiversity policy. Crystal is currently leading Australia's ocean account development program, including ocean accounting commitments under the High Level Panel for a Sustainable Ocean Economy and regional capacity building activities.
---
Ken Findlay
Role: Speaker 2
Title: Research Chair, Oceans Economy
Organisation: Centre for Sustainable Oceans (Cape Peninsula Univeristy of Technology, South Africa)
Bio: Prof Ken Findlay is the current Research Chair: Oceans Economy at the Cape Peninsula University of Technology (CPUT) in Cape Town, South Africa. At CPUT Ken directs the Centre for Sustainable Oceans, focusing on oceans economies, blue economies and ocean governance to balance ocean health and human resource – use benefits from the ocean space. Expanding oceans economies place increasing stresses on the ocean systems, and the sustainability and inclusivity aspects of ocean resource-use governance require increased attention. Ken plays an important role in a number of ocean accounting initiatives in the Southern African / Africa region, including in the GOAP African Community of Practice, the Western Indian Ocean Governance Exchange Network Working Group on Ocean Accounts, the South African NRF CoP on Ocean Accounts Frameworks and the Africa NCA CoP Oceans Accounts Working Group. The aim of these is the creation of an awareness, an interest and an "appetite for use" of ocean accounts in ocean governance and decision making processes in African coastal nations.
---
Role: Rocky Harris
Role: Speaker 3
Title: Statistician
Organisation: UK Department of Environment, Food and Rural Affairs (DEFRA)
Bio: Rocky Harris has worked on Environmental Accounts in the UK for the last 20 years, during which time he has been closely involved in the development of international standards on environmental accounting.  Over the last 8 years he has been working with the Office for National Statistics to develop the UK's Natural Capital Accounts, including accounts covering the UK's marine resources.