COP 13 of the Abidjan Convention
December 13-16, 2021 | Côte d'Ivoire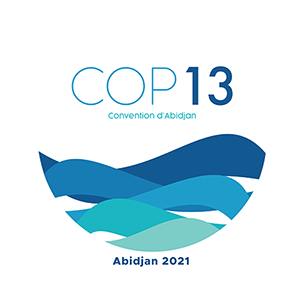 The Abidjan Convention's 13th Conference of the Contracting Parties (COP 13) is taking place on December 13-16, 2021. The theme of this year's event is Ocean Governance: challenges and opportunities for the sustainable development of Africa.
GOAP is hosting an interactive side event on December 16 from 15:30 – 16:30 GMT titled 'Ocean Accounting in Support of Sustainable Blue Economy Development in Abidjan Convention Region'. The event will provide an overview of ocean accounting and illustrate how ocean accounts can help measure and manage ocean sustainable sustainable development in the Abidjan Convention region. The event will highlight different types of ocean accounts, illustrated by country examples, as well as share experiences from GOAP's national ocean accounting pilots in Fiji, Indonesia, Kenya, Mozambique, South Africa and Viet Nam.
The event will contribute to the outcomes of the COP 13 in the following ways:
Illustrate how ocean accounts compilation can be used to measure and monitor the progress of SDG indicators (particularly SDG 14, 15, 2, 9, 13).
Share country experiences on how ocean accounts can inform policy decisions on ocean governance.
Enhance collaboration between countries in the Abidjan Convention to develop internationally comparable ocean accounts to be included in their System of National Accounting.
Expected outcomes of the side event:
Create awareness at regional and national levels about ocean accounts and how they can act as a paradigm shift in developing a sustainable blue economy.
Promote high-level exchanges and reinforce commitments among regional experts on the best approach to mainstream ocean accounts in pursuit of a sustainable blue economy.
Set the stage for a result-oriented and innovative regional partnership between the GOAP African Community of Practice, the Abidjan Convention Secretariat and local stakeholders to accelerate the mainstreaming of the Ocean Accounts Framework.
The GOAP Secretariat also published a position paper detailing eight recommendations for the Governments meeting at the Convention on how to leverage ocean accounts to measure and manage ocean sustainable development for a sustainable blue economy. Download Ocean Sustainable Development in the Abidjan Convention.