Crescendo Azul/Growing Blue Conference
18-19 November 2021 | Vilankulos, Mozambique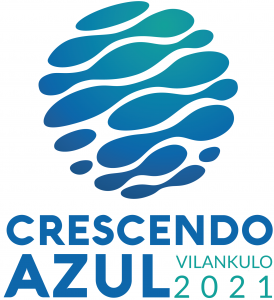 The Crescendo Azul/Growing Blue Conference Series was established as part of Mozambique's commitment to further SDG 14. The 2nd Growing Blue Conference to be held in Vilankulos, Mozambique over 18 – 19 November 2021, aims to promote the consultation, alignment and knowledge sharing required to effectively implement SDG14's remit in Mozambique and the Western Indian Ocean Region.
GOAP will present during the opening plenary on 18 November at 16:20 (GMT+2) and will facilitate a two-hour workshop on ocean accounting on 19 November (10:30-14:00 GMT+2). The plenary presentation will introduce GOAP and the value of ocean accounting as an ocean governance tool in Africa and will be presented by Prof. Ken Findlay, CPUT Research Chair: Oceans Economy, Centre for Sustainable Oceans, Cape Peninsula University of Technology and the GOAP Africa Community of Practice. The GOAP workshop aims to develop awareness of, and interest in, ocean accounting in ocean governance processes and practices in African coastal countries. The workshop will highlight Mozambique's ocean accounts pilot in the Bazaruto Archipelago region and the important role ocean accounting plays in sustainably expanding ocean resource use and ocean economies locally, regionally, and globally. Presentations will be given by Prof. Ken Findlay, Dr. Ben Milligan, Secretary Director, GOAP and Dr Tainã Loureiro, Post-doctoral Research Fellow, Centre for Sustainable Oceans Cape Peninsula University of Technology.
For more information and to register to attend (virtually), visit the Crescendo Azul website.